June 15, 2016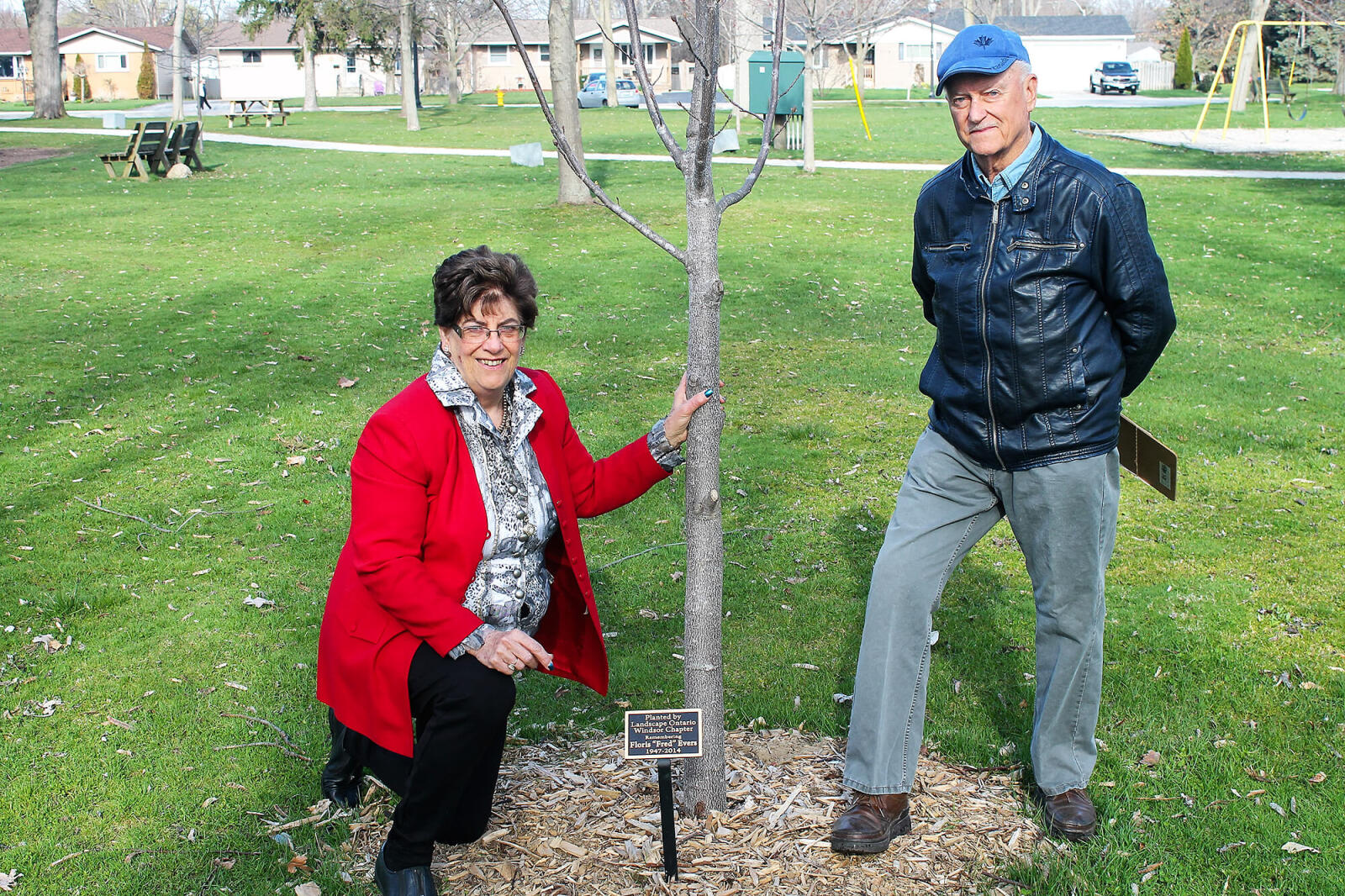 Windsor Chapter remembers industry pioneer
Landscape Ontario Windsor Chapter held a tree dedication ceremony on April 25 at Lakeside Park in Kingsville, Ont., to honour industry pioneer Fred Evers who passed away in 2014. Fred's wife Ann Evers was in attendance. "Fred would be so proud of his organization," Evers said, and thanked Lex Kraft and Don Tellier for the "wonderful and respectful job" they did and for the memories and stories they told during the ceremony.

"It was our absolute pleasure to be able to do this one small act of remembrance to serve as a living reminder of Fred,"said Jay Rivait on behalf of Landscape Ontario Windsor Chapter. "We hope the Evers family enjoys the tree and thinks of him fondly whenever they visit."

Fred Evers was the former owner of Evers Landscaping in Kingsville. He was a member of Landscape Ontario, and was part of a group that organized the Ontario Gardening Maintenance and Landscaping Association (OGMLA) — one of the founding members of Landscape Ontario. Fred served the OGMLA as treasurer for many years.