April 30, 2019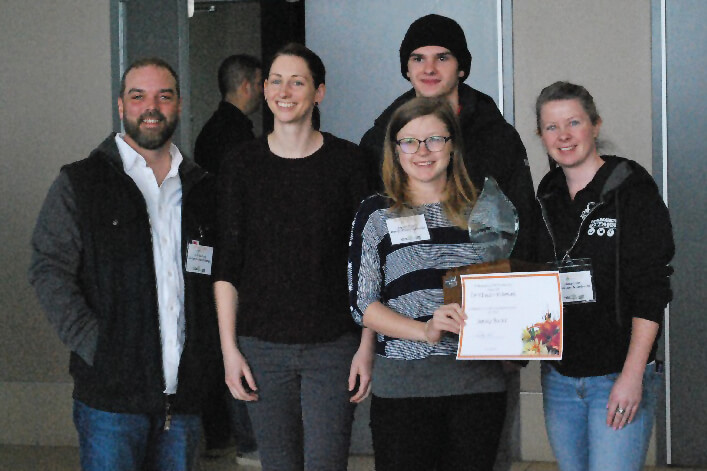 Ottawa Chapter announces design challenge winner
Congratulations to JayCee Ewald, winner of the the first ever Ottawa Design Build Challenge.
Ewald was presented with a plaque by Lindsey Best, founder of the Ottawa Design Build Challenge, at the Ottawa Chapter meeting on March 21.
Sponsored by Ottawa Chapter and Hansen Lawn and Garden, the project is a joint effort that includes students and teachers from the Algonquin College horticultural industries program, students and teachers from St. Matthew's High School in Ottawa, and members of the landscape profession.
The project has students, teachers, community members and professionals work alongside each other in a landscape design competition to develop a proposal for an outdoor area to be built at St. Matthew's.
For the competition, students worked collaboratively in four groups to complete a design for an outdoor learning environment. Groups were supported by a landscape design student.
Designs were presented to a judging panel of industry professionals at the Ottawa Chapter's GreenTrade Expo on Feb. 13.
Ewald's winning design will be built at St. Matthew's this summer for all to enjoy.
A video by Lindsey Best of the design challenge can be
viewed on YouTube
.
WATCH VIDEO