July 15, 2018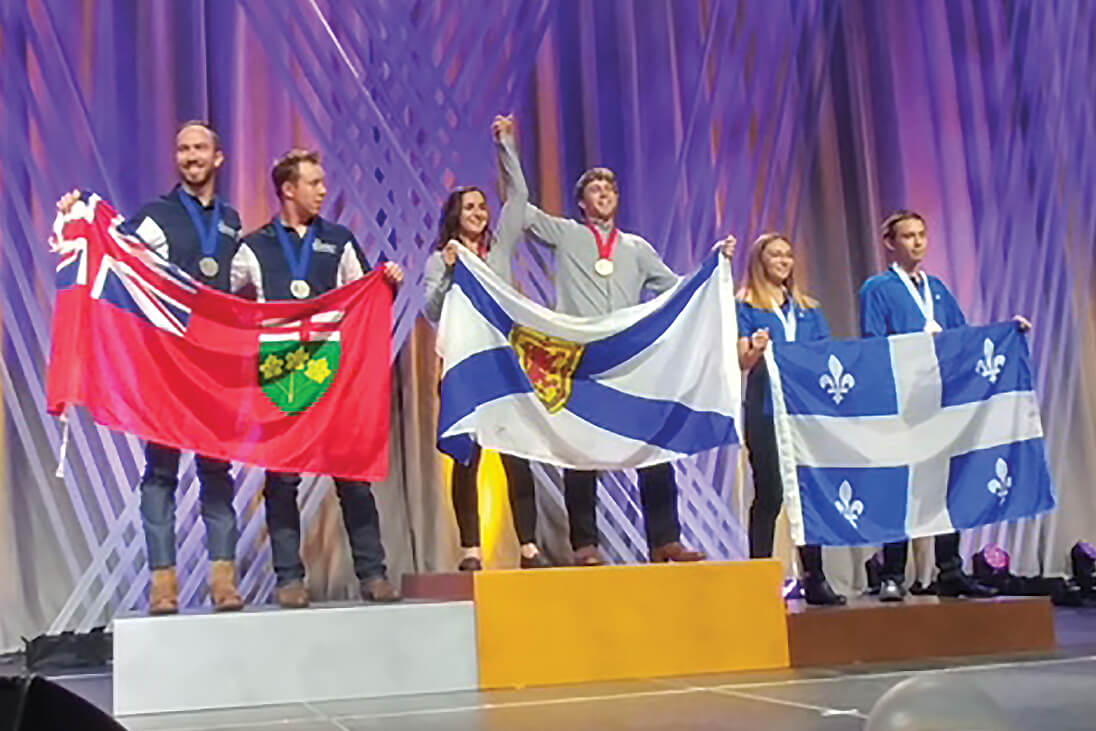 Ontario students win silver at Skills Canada
Congratulations to Algonquin College's Thomas Hawley and Blaise Mombourquette, silver medal winners at the Skills Canada Competition held in Edmonton, June 4-16, 2018.

The duo represented both their school and the province of Ontario in the Landscape Gardening category after taking home gold at the Skills Ontario competition held in earlier this year in May.

A total of seven teams competed for the chance to win medals, and Hawley and Mombourquette each received $250 for their second place finish at the national level.

Nova Scotia's Diana Davidson and Chad Merrett won gold, and $500 each; Quebec's Sebastien Brissette and Alexandra Boivin earned bronze medals, and $100 each.

For reaching the podium at the 2018 Skills Ontario competition held May 7-8 in Toronto, Mombourquette and Hawley as well as the other winning teams, were awarded financial prizes from the Ontario Horticultural Trades Foundation.