May 15, 2017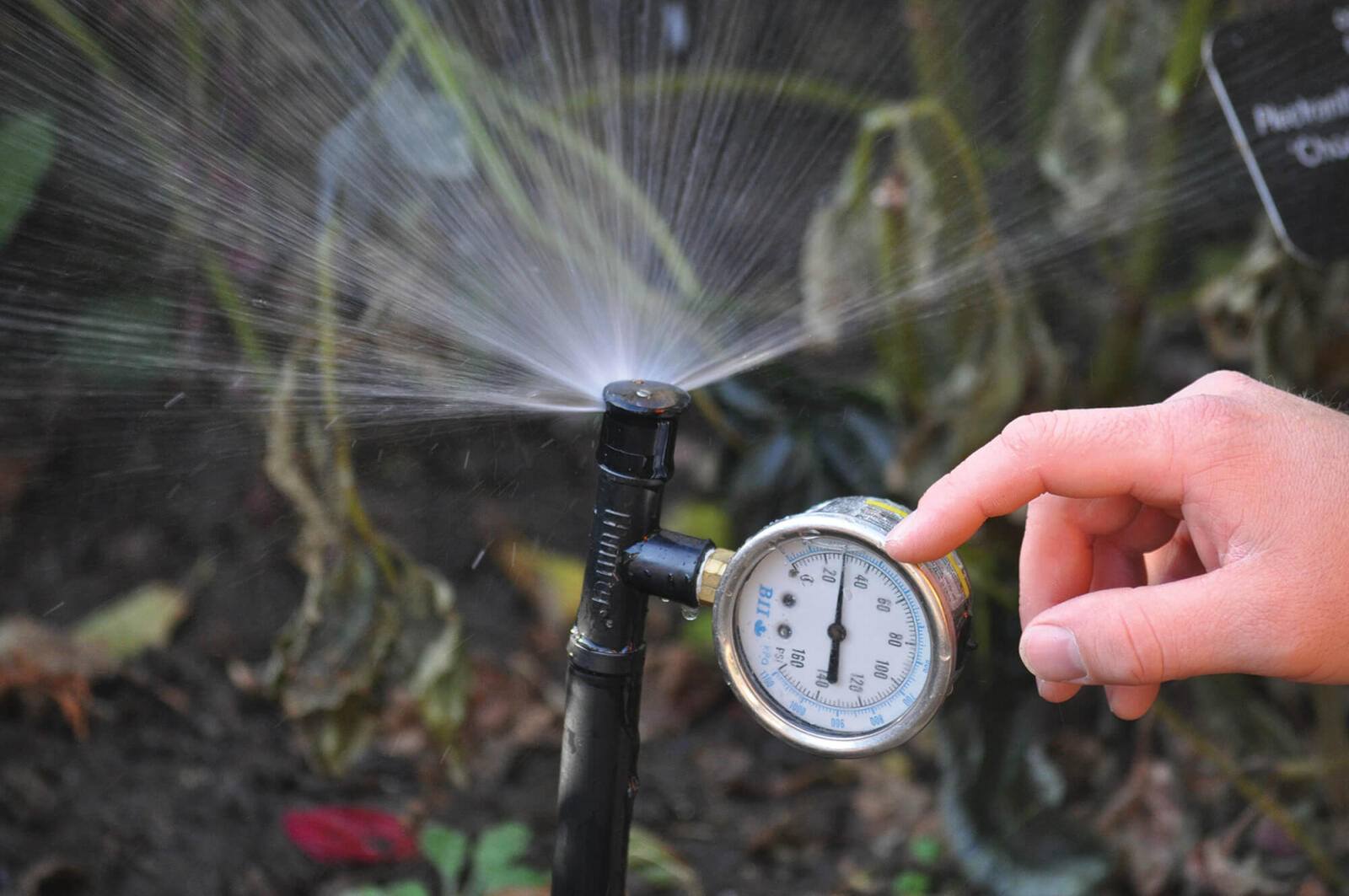 More members WSIP-certified on water efficiency
Landscape Ontario, in partnership with the Region of Peel and the Regional Municipality of York, developed the Water Smart Irrigation Professional (WSIP) program. The program provides irrigation companies with specialized training and certification to provide "Water Smart" irrigation system efficiency and maintenance services to clients in the Region of Peel, York Region and the City of Hamilton. The program benefits local businesses by providing the irrigation industry with enhanced training and knowledge, while supporting environmental protection and sustainable water use.
The 2017 training program ran March 7 and 8 at Landscape Ontario with 27 participants. Trevor Marriott, production manager at Burlington-based Turf Systems, took part in this year's program after hearing about it at Congress.
"When I heard that the program had moved into the Hamilton/Carlisle area, I thought it would be a good way to save water and to save our clients some money at the same time," said Marriott. "It's also about getting our name out there, because we pride ourselves on being a front runner, and the best of the best, in everything that we do, and it seemed like a lot of good companies are getting into this."
While Turf Systems has been implementing water conservation strategies for many years, focusing on plant health rather than the old "set it and forget it," model, taking part in the program alongside colleague Mike Taylor gives the company a new credential to market to potential clients.
The Water Smart Irrigation Professional (WSIP) Certification Program provides contractors with the tools and knowledge to optimize irrigation systems to be water-efficient, without sacrificing the health, wellness and aesthetic of the landscape asset. In addition, the program provides resources and messaging to support each WSIP firm in marketing these services to clients.
The in-class component of the WSIP program also includes training for data management technology that makes irrigation assessments easier and faster.
The WSIP program also provides an executive summary tool that will be a valuable conversation starter with clients, said Marriott.
"I was really impressed with the return on investment figures on the summary," said Marriott. "I thought it would take up to 10 years for some of these things to pay for themselves, but it can be as soon as two years."
Benefits of being a WSIP certified contractor include:
Creating new business opportunities by providing an additional marketable service during slower periods.
Gaining access to an Irrigation Audit Software Tool to aid in irrigation system assessments.
Gaining knowledge and tools to promote water efficient irrigation practices and technologies to customers.
Gaining access to municipal rebate programs.
Receiving municipal and industry recognition and promotion.
Being recognized as a leader in the field.
Benefits of the program to the consumer include:
Reducing water waste, water bills and operating costs.
Maximizing the life of irrigation systems.
Extending the life of the landscape asset.
Demonstrating environmental stewardship health and wellness of the landscape asset.
For more information on the WSIP program, visit
horttrades.com/wsip
or contact wsip@landscapeontario.com.