June 2, 2023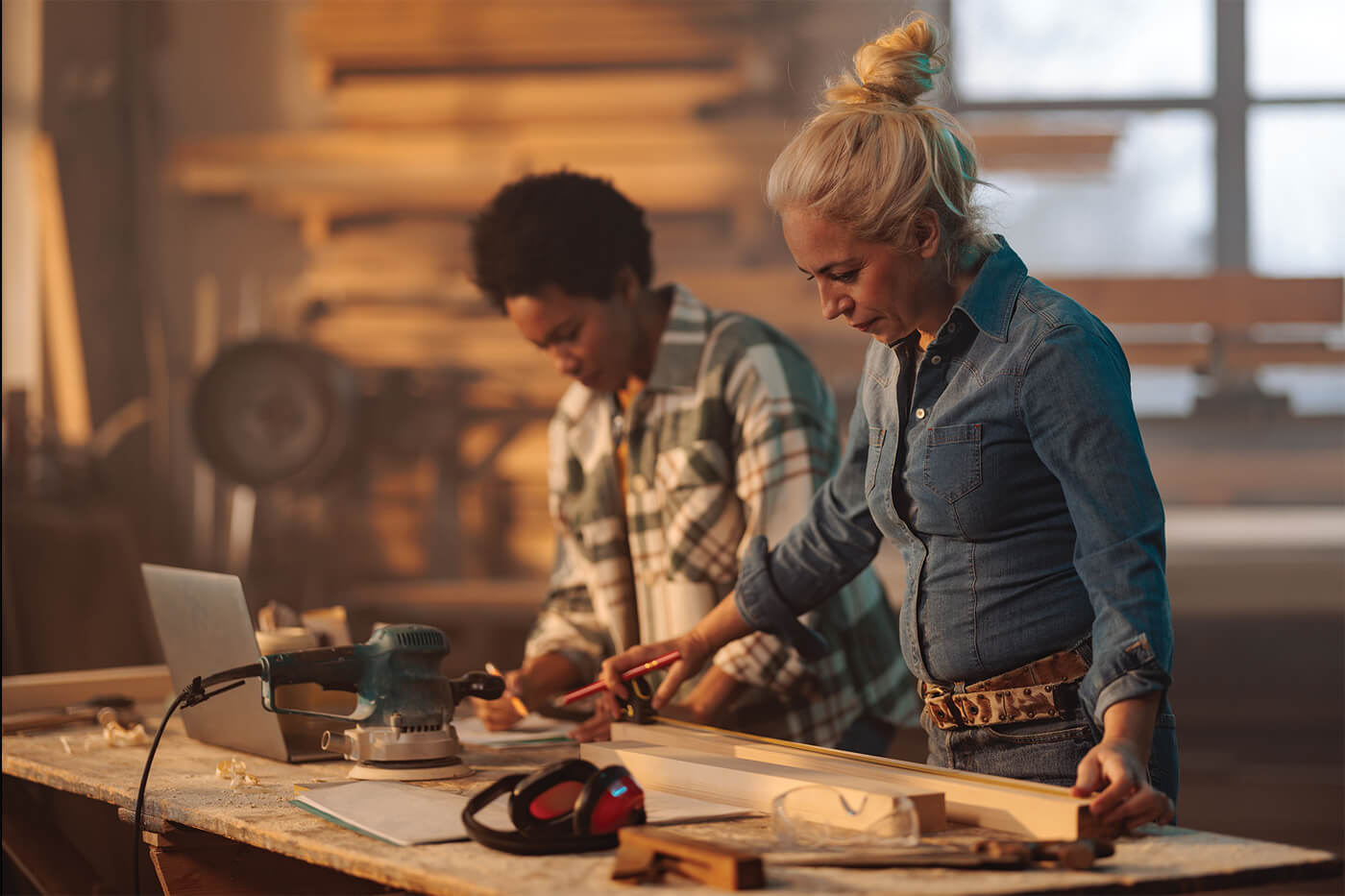 Modernizing Apprenticeship
Interview by Scott Barber
The launch of Skilled Trades Ontario (STO) meant more than a rebrand. Just one year after replacing the Ontario College of Trades, STO is making good on its promise to modernize the apprenticeship and skilled trades certification systems in the province. The horticulture industry has been one of the first to reap the benefits.
This January, STO announced new standards now in place and available on its website for the horticultural technician, arborist and utility arborist trades. The changes include a revision of the horticultural technician on-the-job training standard to align with the Red Seal Occupational Standard and a structural refresh of the arborist and utility arborist curriculum content for better cohesion, giving apprentices additional time to learn theoretical content.
To further align with provincial and territorial Red Seal Standards, changes will also be coming to the program standards in 2023 for three heavy equipment operator trades: tractor loader backhoe, excavator and dozer.
STO's mandate is to increase labour mobility and improve training standards for apprentices and skilled trades workers. Since its launch last year, apprenticeship registrations have increased by thousands in 2022 compared to 2021. In addition, more than 13,000 students, parents and teachers attended skilled trades career fairs aimed at attracting the province's next generation of tradespeople.
The new agency's model was designed to minimize duplication and provide one point of access to apprentices, tradespeople and sponsors of apprentices, including businesses and union training centres. The goal is to achieve streamlined service improvements, easier navigation of the system, and the reduction of red tape — helping businesses find the talent they need and allowing the economy to grow faster.
Landscape Ontario recently connected with Melissa Young, STO's CEO and Registrar, to learn more about the agency's goals and its plans for working closely with industry groups like Landscape Ontario in the months and years ahead.
Melissa Young, CEO and Registar or Skilled Trades Ontario speaking at the podium.
---
What have been the highlights so far during STO's first year?
Melissa Young:
We did the Level Up! career fairs with the Ministry, with about 13,000 students, parents and educators attending. The highlight for me came on parent night. It was absolutely packed. They were busier than during the day, when kids were just coming through themselves as students. That really shows that the culture is changing. Parents are the number one influencers of children and so it was really great to see them engaged.
Another big item is the launch of the digital portal. The portal has streamlined efficiency for apprentices and sponsors. It's still in a growing phase, but the digital portal has helped us provide that one-stop-shop for the client.
What are STO's priorities?
Our number one goal is to make the system easier for everybody. We need to make sure that our standards and curriculum are at the leading edge. We want it to be as easy as possible for people to move across the country should they wish to do so, especially in those peak seasons, for certain sectors.
Unfortunately, that has been impeded due to the fact that Ontario has lagged behind in the past on the harmonization front. Now, we are making strides to overcome those challenges. Horticulture, for example, is one of the occupations that we have completed the updates for, and that's going to make a real difference for Red Seal journeypersons who want to come to the province from other parts of the country.
Our focus is really around education and training. That is what we are here to do. It's not a political agenda by any means. We are here to ensure that the education and training component of apprenticeship and certification is easy, streamlined and efficient for the industry as a whole, which includes the apprentice as well.
How is STO tackling the skilled labour shortage?
We have the trade equivalency assessment process, which works extremely well. I've seen similar processes across Canada and other jurisdictions and, I have to say, in Ontario we have a pretty good one. It's not that complicated. We've really beefed up the staffing in that area so that we can help our clients at a much higher level. I'll just provide you with a quick example.
To give you a little context, in our predecessor organization, you would fill out your forms. You would send them in, and if there was something missing or wrong information, you basically just got rejected and sent back. Now, we actually have staff that will pick up the phone, call the individual and say, "This piece is missing on your form. I'm sure it was an oversight. How can we help you?" So, we're working with the individuals to get their work experience and skills recognized. We're not just turning them away.
I believe that streamlining the system is helping to tackle the labour shortage. Our apprenticeship numbers are up by 10,000 since STO was established. That's a significant increase, and I would say some of it is due to the fact that we've made it easier for people to get into apprenticeship programs.
Why is apprenticeship valuable?
This is a pretty passionate one for me. Yesterday, I celebrated 30 years working in the skilled trades. I've seen a lot. One of the things that has always puzzled me is those individuals that don't value their own education, their own training and their own skills. I have heard many times, people say things like, "Why would I bother going to get certification? It's a voluntary occupation."
I will respond by saying it's about being able to provide that credential that actually gives validity to what you're doing. You may have the skills, and you may be able to do the work, but that's your word.
And then there's the other side of it. I've had some not so great experiences working with mills, and different factory settings, that have shut down. And those individuals were in jobs for 25 years and never pursued a certification in their trade. All of a sudden, they're unemployed. Well, guess what? They couldn't get a job because they didn't have anything to back up what they could do.
They were excellent in their trade, but they had no certification. So there was a lot of remedial work that we had to do. And this is my work. I was working for a previous government to get those people certified and trained or give them that theory training to get them through an exam. It's just understanding the value of having that certification. It brings great credibility to the trade as a whole and to your industry.
That's important to us, too. Part of our mission and mandate at Landscape Ontario is to raise the level of professionalism both inside and the perception from the public. Training, education, leadership, those are all key pillars from our perspective.
I liken landscape to compulsory trades that are out there now, like electrical and plumbing. Thirty years ago, landscape was perceived as throwing seed on your front yard. It has come so far. It is such a completely different industry today. It's part of your mortgage when you build a home, part of completing your home.
It's not just putting the siding on. Banks are not closing your mortgage till the landscaping is done too. And it's landscaping, not just the lawn. And there's a lot more to it. There's the hardscape as well. It's such a beautiful trade with amazing talent and creativity to it. It's one of those trades that allows an individual to really use their imagination in creating things.
How can organizations like Landscape Ontario work with STO to overcome the skilled labour challenges Ontario is facing?
We need to promote the province as the top destination for in-demand talent and we need support from industry stakeholders to be effective. How do we attract that talent just within the country alone? We don't want all the East Coasters flying through Pearson to catch a connecting flight to Fort McMurray.
So, we will be tapping Landscape Ontario on the shoulder in that regard. And we also need continued support when it comes to curriculum and training standards, and exam development. Subject matter experts are such a big part of our success.
What's next for STO?
We're into year two. We're not yet mature as an organization, but we are working on elements that are going to be coming over to us from the Ministry down the road. The research work has just been done on that now, but you'll see more of those operational elements related to apprenticeship move over to Skilled Trades Ontario, which will streamline and make things easier for our stakeholders.
So, we're pretty excited about that. This year, we're going to launch hard on our marketing side. We are coming up with a strategy to engage equity, diversity, and inclusion and making sure that lens is part of everything that we do.
We're in a strategic planning stage right now. We hope to launch that in the spring and at industry events that we'll be hosting. So, stay tuned for that. That's really our big piece of work that we're doing right now.
You're going to see that roll out, and we're going to be coming to industry to help us with planning. It's not going to be bureaucrats sitting around the table saying, "Okay, these are the priorities, this is how we're going to do it and we're trying to figure it out on our own." No, we need the experts to help us with that.