September 7, 2021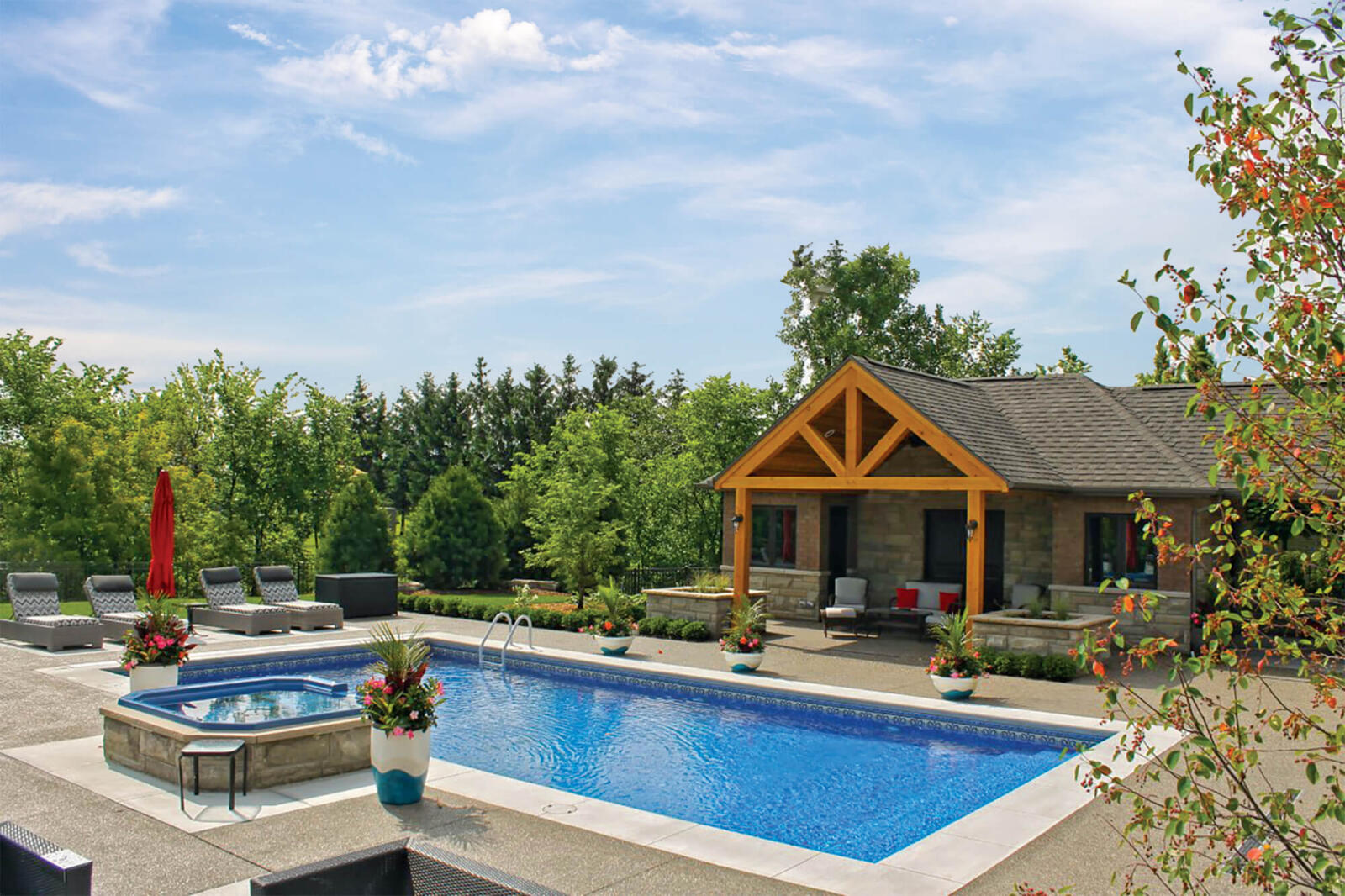 Lakeshore Landscaping establishes community involvement
In 2003, shortly after starting their own business, brothers Matt and Ryan Pawluk discovered a neglected 21-year-old beech tree.
Throughout the years, the Pawluk brothers, who operate Lakeshore Landscaping, have uprooted and replanted the beech tree more than once. However, this spring the beech tree found its permanent home in front of their landscape design and build headquarters on Jefferson Boulevard in Windsor, Ont.
"They've taken the tree on their journey," explains Jay Rivait. Lakeshore Landscaping's customer service manager.
The journey is a tale of two brothers, their professional and caring staff, as well as why and how they continue to give back to their community.
Growing up in Tecumseh, Ont., Matt and Ryan did what a lot of teenagers did, they cut lawns. But as Ryan explains, his older sibling's knack for marketing, combined with the strong work-ethic of their parents, has resulted in a successful business that is now celebrating its 20th anniversary.
"We said, 'that is what everyone else is doing'," recalls Ryan about mowing grass. "What can we do different? Matt said 'we should go to the local quarry'."
Junior designer Ryan Upton (left) and customer service representative Jay Rivait.
---
Back-breaking labour
So the teenagers packed up a pickaxe and a shovel, and like a lot of local residents, poked around in the Amherstburg Quarry for flagstone. After 10 hours of back-breaking work, they figured they had mined about half a ton of flat rock and could sell it for $75.
"We found a leaf-spring that was the perfect shape and angle. It was a wedge we could pound under the flagstone. We still have it," says Ryan.
Unable to keep up with the demand for the stone, the Pawluk brothers began going out of town to buy rock for their increasing number of customers and quickly started up A-1 Boulders and Flagstone, which became Canadian National Stone and eventually transformed into Lakeshore Landscaping.
Humble beginnings for anyone builds appreciation, and that is why Lakeshore Landscaping has become well-known in the area for giving back to the community. Throughout the company's history, the Pawluks have supported the landscape and horticultural programs at St. Clair College, canvassed for the GoodFellows Club and made various donations to organizations such as Hospice and Transition to Betterness.
"We love to give back, we've done so much in the past. We still love doing it and whatever we can do, we do it," says Ryan.
In 2004, Carol Derbyshire of Windsor Hospice contacted Lakeshore Landscaping to see if they could install a water feature. Matt and Ryan completed the job for free and continue to maintain it. That act of generosity earned the young company the prestigious title of Young Entrepreneurs of the Year by the Windsor Chamber of Commerce.
However, it is not just Matt and Ryan Pawluk that contribute to their community. Their passion has spread to their employees and last year when one of the staff heard an elderly woman in the city had plants stolen from her garden, the reaction to replenish the garden was swift and automatic.
Lakeshore Landscaping has 15 employees and boasts a wall full of local awards of distinction. Jay Rivait who, besides being the customer service representative, is also a designer and handles human resources responsibilities.
A graduate of St. Clair College, she has also returned to the school to teach. Rivait has been in the landscape business for 26 years and smiles with pride when she speaks of the work that Lakeshore Landscaping has accomplished.
"Once we are committed to something, we don't want to do it halfway. It's our mentality to go big or go home," she says.
Lakeshore Landscaping co-owner Ryan Pawluk and one of his designs.
---
Live your Identity
Jay and Ryan Pawluk, along with junior designer Ryan Upton, are the ones who make client dreams come true. Ryan Pawluk specializes in new-home landscape designs, while Jay likes to work with existing homes and what is already in place.
"A lot of times we run ideas through each other," says Jay.
With a company motto of 'Live your Identity,' Rivait says the best part of being in the landscape design-build business is taking a client's idea and turning it into reality. It's also gratifying, as she has done, to drive by a home 10-years after the job has completed and see how well it has stood up to the test of time.
"It's your job as that consultant to listen to what they (customers) are saying and make it a reality for them so it works," Rivait said.
There are larger landscape companies in Southwestern Ontario, but as explained by Jay, Lakeshore Landscaping is always fine-tuning to make what they already have even better.
"I don't think we are looking to get any bigger. We don't want 50 on staff. Right now we are at the stage of efficiency," Jay said.