December 15, 2014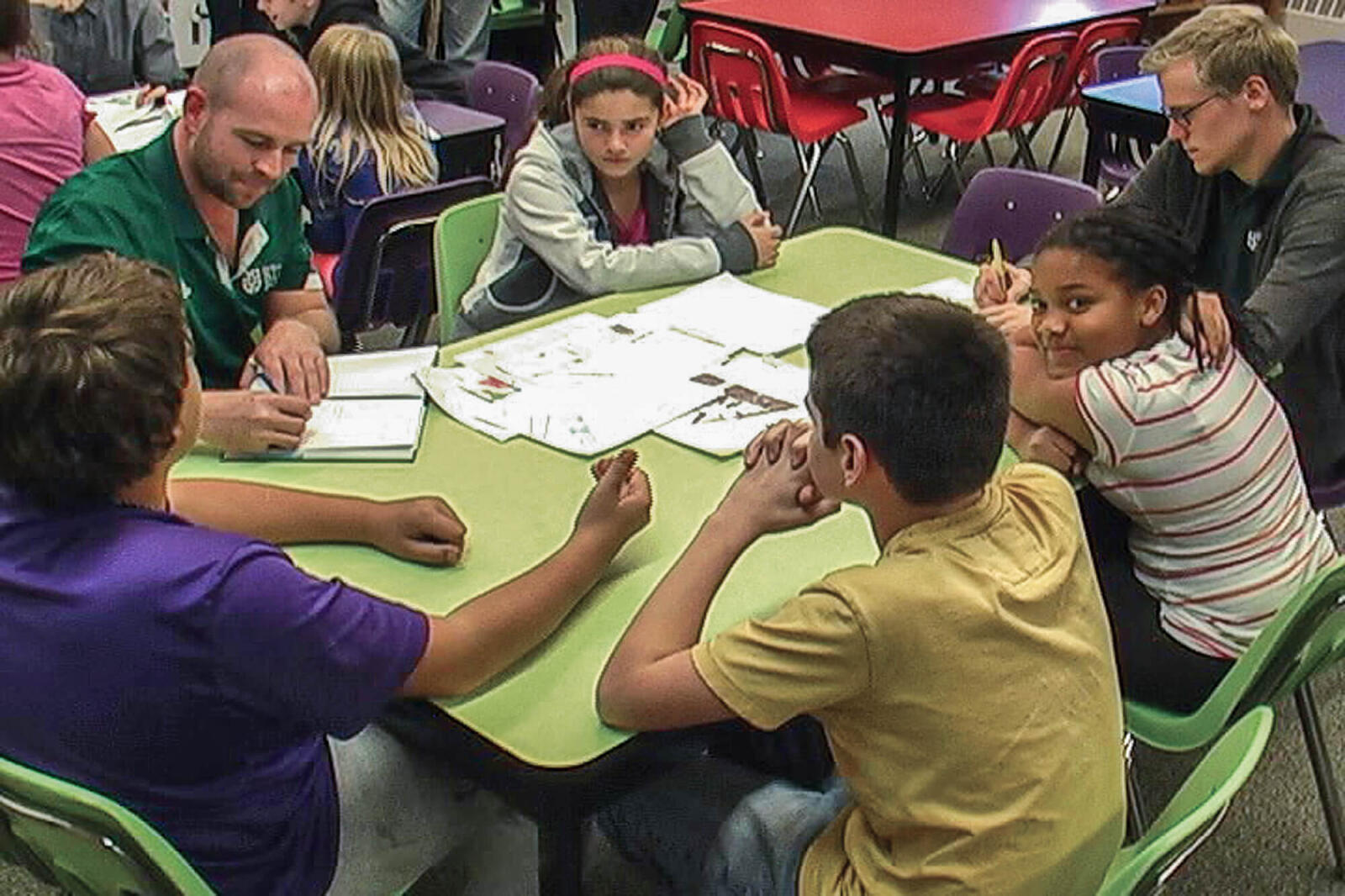 Design Challenge inspires future green industry leaders
Landscape Ontario is currently partnering with Come Alive Outside founder Jim Paluch to produce the Design Challenge, which creates the opportunity for college, high school, elementary and pre-school students to work together with landscape professionals to design and build engaging outdoor learning environments at schools and childcare facilities.
"The Come Alive Outside Design Challenge is future-building in a most relevant way," said Tony DiGiovanni. "It is also encouraging students to set aside their computer screens in favour of appreciating the outdoors."
Nowadays our lives are moving indoors, with more and more people, especially children, spending the vast majority of their time inside and sedentary. The dangerous effects of this lifestyle to physical and mental health are becoming increasingly well-known, yet many people do not realize and appreciate the direct connection between horticulture and public health.
In an rapidly urbanizing world in which over 90 per cent of North Americans will be living in cities by 2050, landscape professionals have a critical role to play in creating the awareness and opportunity for individuals, families and communities to enjoy the health benefits of great outdoor spaces where they live, work and play.
Through a collaborative and participatory design process, The Come Alive Outside Design Challenge helps to reconnect children with nature and also connect more young people in high school and college with rewarding careers in the landscape profession. Landscape and horticulture students from Fanshawe College, Durham College, Seneca College, and Ryerson University teamed up with high school students to conduct a site analysis and interactive focus group with younger children who will use the space to get their input on the design.
Landscape and horticulture students from Fanshawe teamed up with high school students from Parkside Collegiate Institute in St. Thomas, while students from Durham College and Thomas A. Stewart Secondary School in Peterborough joined forces. Seneca College and King City Secondary School students formed a team, while Ryerson University and Ursula Franklin Academy in Toronto make up the fourth team. They each held design charrettes with professional designers and contractors to complete design concepts.
Each team conducted a site analysis, as well as interactive focus groups with the younger children who will use the spaces.
The four teams have submitted designs to be judged by a panel of industry professionals ahead of the Jan. 5 Cultivate and Connect Conference, being held in conjunction with Congress 2015. Each design will be judged based on how well it:
Encourages interaction with the space using all five senses.
Repurposes materials in an innovative way to help develop a cost-effective budget.
Creates a habitat for wildlife.
Integrates the creative input of the children who will be using it.
Creates a functional space that teachers can use with their classes.
Faculty at both the secondary and post-secondary level, value the service learning opportunity for their students, which not only allows the students to work on a real project in the community but also to work closely with industry professionals throughout the process. In addition to the learning opportunity for the students, the Design Challenge also provides a valuable way to strengthen connections between secondary and post-secondary educators with professionals in the industry.
CNLA and Landscape Ontario will host Cultivate and Connect as the second annual event aimed at connecting educators, industry and government at Congress 2015 at the International Plaza Hotel. The purpose of Cultivate and Connect is to:
Inspire Connectivity amongst all levels of education.
Improve connections between industry and education to ensure programming supports industry skills requirements.
Build bridges between stakeholders.
Attract youth and newcomers to the industry.
The Design Challenge team that receives top scores from the judges will be recognized on Jan. 6, at the Landscape Ontario Awards of Excellence ceremony.
The Grounds Guys and the Ontario Horticultural Trades Foundation are Platinum sponsors of the Design Challenge, LS Training Systems is a gold sponsor and Compass Creative is the Silver sponsor of the program.
Arden Urban, vice president of LS Training System, says, "The Design Challenge aligns extremely well with our commitment to providing practical education and training that prepares high school students for their next step into a productive career in the landscape industry, whether that be through a post-secondary program, apprenticeship or directly in the workplace."
Following Congress, the teams will continue to work with Landscape Ontario Chapters and other leaders in their communities to budget and build the designs.