March 8, 2023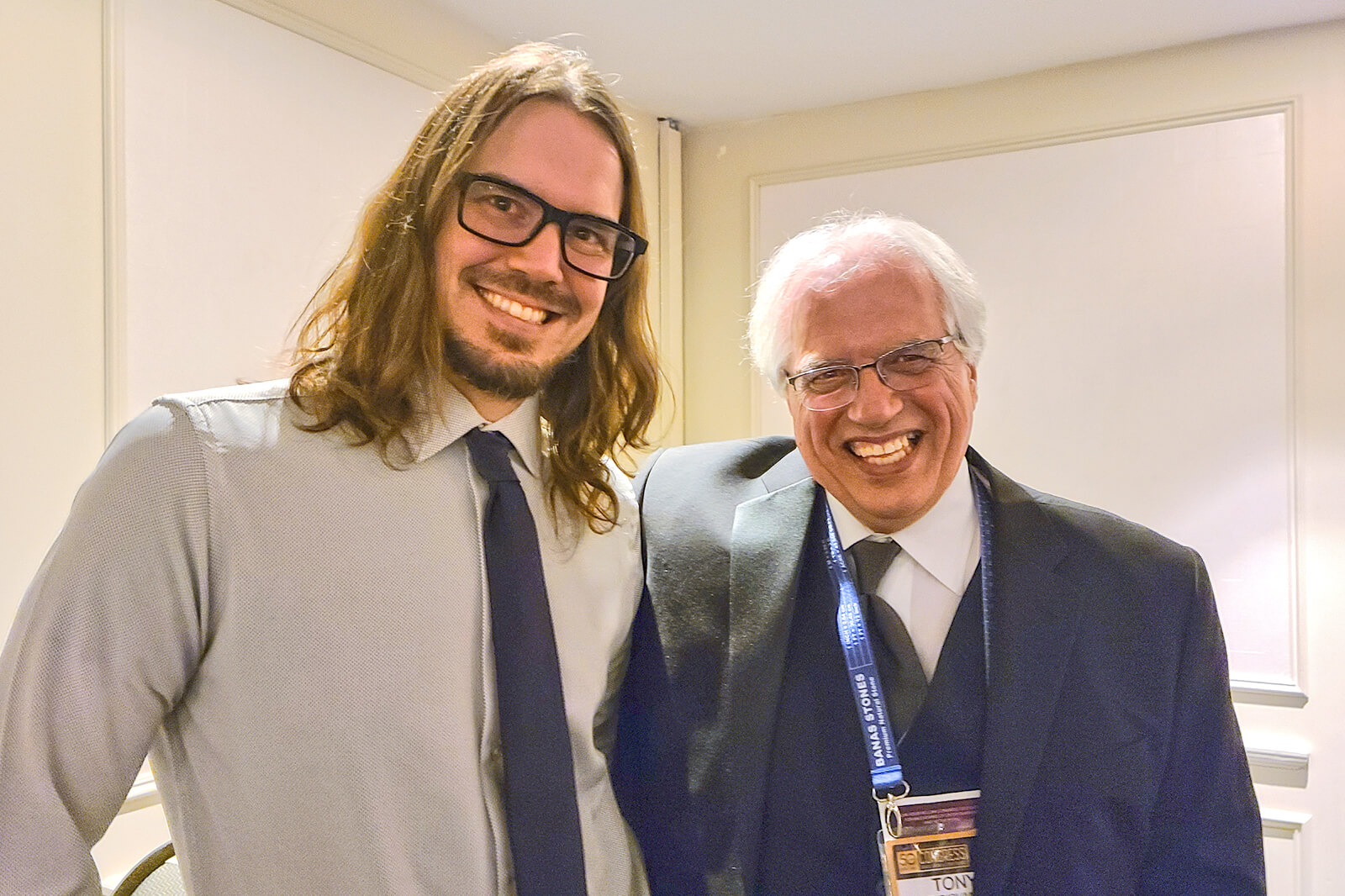 By Tony DiGiovanni
As we age, we are continuously reminded that our life span is limited. In our quiet moments, I am guessing we occasionally reflect on what the purpose of our existence is. I also guess that most of us conclude our purpose has something to do with using our limited time as a force for good. A wise woman I once knew said we exist to "spread a little sunshine." We all want to leave a legacy that demonstrates that our lives mattered.
On Sept. 3, 2004, at my 50th birthday party, Landscape Ontario surprised me with the presentation of a cheque for $75,000 to start a new scholarship for the Ontario Horticultural Trades Association. The $1,000 Tony DiGiovanni Horticultural Scholarship is awarded each year to a full-time, post-secondary landscape or horticulture student who best exemplifies the qualities that build trust in the profession of horticulture. It was quite an honour.
In the months leading up to my retirement last August, a campaign was initiated by my good friend Mark Cullen to preserve the legacy of my scholarship. Generous LO members, friends and industry partners donated in recognition of my 33 years of service to the association. There is now $232,317.14 in the scholarship fund, which will be used in perpetuity to benefit candidates for many, many years to come. This year, scholarships were awarded to Adam Fundytus (Niagara Parks School of Horticulture) and Manuel Spiller (University of Guelph Landscape Architecture Program).
Here are some excerpts from Adam's nomination letter: "Adam is a strong leader with the ability to make good decisions and coach the crew to achieve their goals. Adam is a great spokesperson for his peers. He represents them in a professional manner when bringing forth concerns from the student body. He is tactful in his language and can always see the other side of the discussion; he listens and contributes to finding a workable solution. Academically, Adam is extraordinarily strong in all courses and recognizes that this is due to good study practices. He has found a way to balance his academic responsibilities with his personal responsibilities."
Here is what was said about Manuel: "Manuel is a graduate student of landscape architecture at the University of Guelph who is at or near the top of his class. His commitment to his education is outstanding and his dedication to peer support and community service is leading. He is humble in leadership. He encourages others to be active but is not hesitant to step up when no one else does. He seeks out the vulnerable and those on the periphery and ensures all are given an opportunity to participate. Manuel is an incredibly hard-working, conscientious, and intelligent student with a disposition to lead from behind. He is service-minded. Manuel has served as chair of the One Bench One Tree board, which aims to place a bench and plant a tree at hospitals across Canada, thanking frontline workers for their work during the COVID pandemic."
I would like to thank the many individuals and organizations who contributed to the scholarship fund (see full list below). A special thank you to Mark Cullen and Ken Jewett for leading the fundraising campaign with their initial gifts.
If you are looking for a way to recognize a loved one or celebrate a milestone for your business, consider starting a named scholarship fund via the Ontario Horticultural Trades Foundation. It is a gift of legacy that will make a positive difference in so many ways.
To see a full list of available scholarships, visit
OHTF.ca/scholarships
and feel free to contact me at
digiovanni.tony@gmail.com
if you would like to go about setting up your own legacy fund.
---
Contributors to the scholarship fund
James McCracken, Peter Vanderley, Bill Searle, Janna Bradley, Laurie-Ann Stewart, Dianne Andreoli, Chris Lemcke, Terri Yamada, Nutri-Lawn/Don McQueen, Tradewinds International/Caroline Devries, Conexsys Registration / Colin Van Mierlobensteyn, Willowwool Fnd.,Willowbrook Nurseries, Gregory Wildeboer, Sarah Johnston, Ellen Clark, Cees Braamse, Brad Ware, Nichole Ashton, Richard Rogers, Willem Tiemersma, Michael Hurley, Rico DiGiovanni, Tina Di Giovanni, Ben Kobes, Henry Stevens, Kathy Thomas, Gerald Boot, Kim Bilous, Scott Wentworth, Tony Lombardi, David Milne, A. A. Waters & Brookes Ltd. Pullara, Richard Burch, Adrian Vanderkruk, Pat Lamanna, Thom Bourne, Margate Haefele, Terry Murphy, Kenneth Jewett, RBC Dominion Securities/Rob Stovel Fnd, Jay Murray/TLC, Burlington Tree Farms/Aldershot, Phil Sexton/Wit Companies, Landscape Ontario.